MCCOOK WEATHER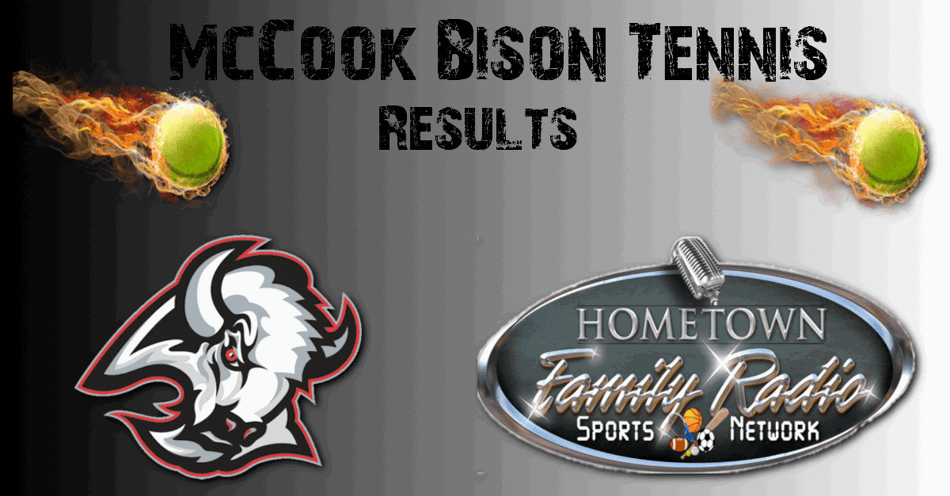 McCook Girls Tennis Team wins at GNAC
May 9, 2021 / Hometown Family Radio Sports Network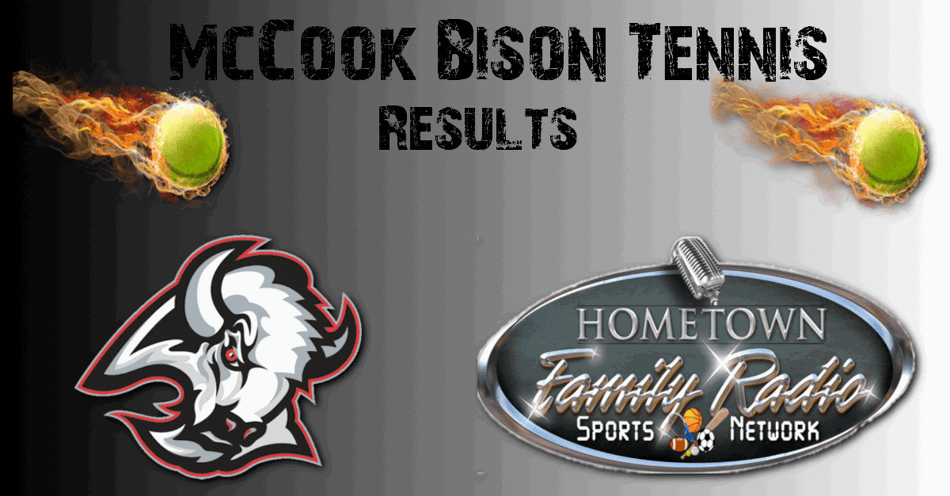 Team Standings

1 McCook 24 pts
2 Gering 16
3 Hastings 7
Scottsbluff 7
5 North Platte 6

#1 Singles-Megan Hodgson, 4-0, Conference Champion

Def Whaley, Gering 8-1
Def Wibbles, Hastings 8-1
Def Bewley, Scottsbluff 8-2
Def Plaster, North Platte 8-2

#2 Singles-Joslyn Hammond, 4-0, Conference Champion

Def Newman, Gering 8-1
Def Ansbach, Hastings 8-1
Def Schwarzkopf, Scottsbluff 8-4
Def Stine, North Platte 8-2

#1 Doubles-Elsa Wilcox/Olivia Koetter, 4-0, Conference Champions

Def Johnson/Schneider, Gering 8-1
Def Brailita/Brandt, Hastings 8-0
Def Barrett/Thomalla, Scottsbluff 8-0
Def Wheeler/Bowers, North Platte 8-1

#2 Doubles-Lexi Hauxwell/Emily Kjendal, 4-0, Conference Champions

Def Swan/Morris, Gering 8-3
Def Brandt/Vu, Hastings 8-0
Def Perez/Davis, Scottsbluff 8-3
Def Hamilton/Douglas, North Platte 8-2

Next action: Monday, Junior Varsity at Kearney JV invite 9:00 am
Comments from Head Coach Matt Wiemers:
Another solid day on the courts. After playing so well in Kearney Thursday, I was concerned about a let down, as the girls played some intense matches. Playing at home on our own courts and hosting conference for the first time was enough to get the team focused and energized to compete. The well earned team championship was the third consecutive conference championship. So we were excited how things played out today.

With one last meet of the regular season Thursday at Holdrege with the Dusters and Adams Central, the girls continued to build their records.
Megan improves her #1 singles record to 37-2 with two matches remaining.
Joslyn improves her #2 singles record to 36-3 with two matches remaining.
Elsa and Olivia improve their #1 doubles record to 39-1 with two matches remaining.
Lexi and Emily improve their #2 doubles record to 37-3 with two matches remaining.