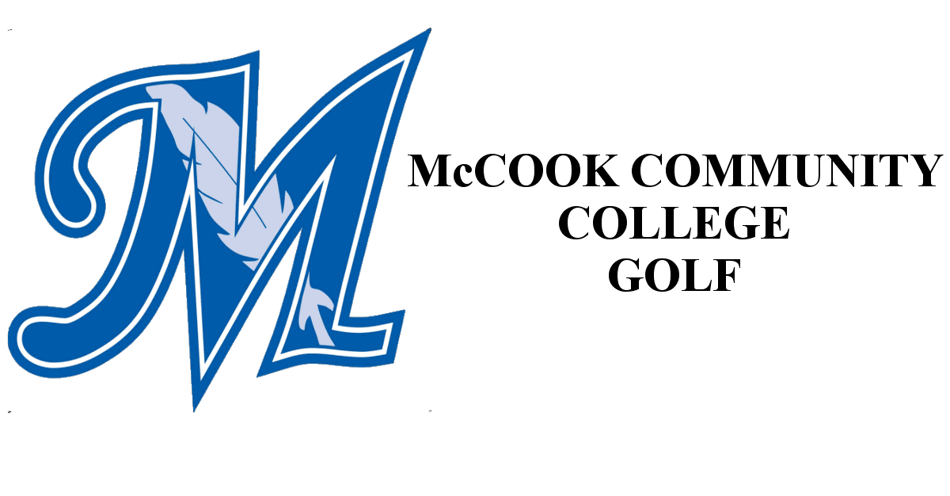 MCC golfers tied for 12th halfway through National Preview tournament
Sep 28, 2022 / MCC Athletics/Brent Cobb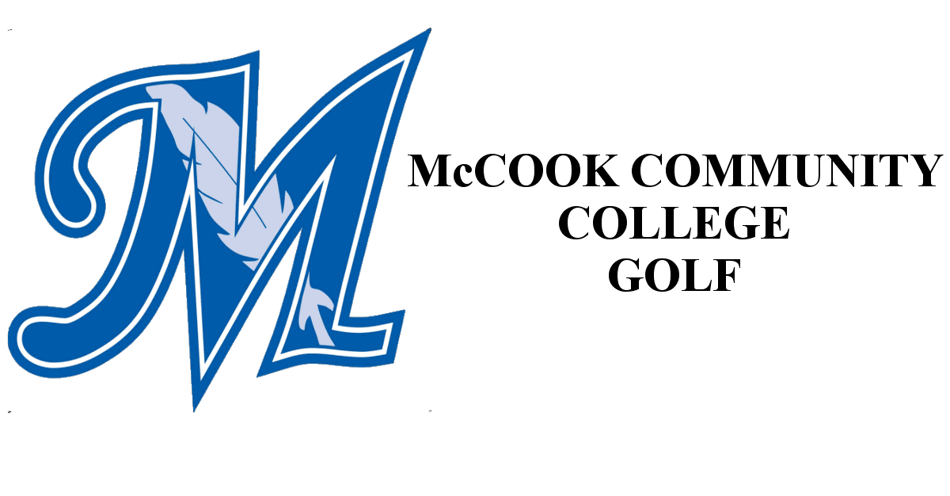 NEWTON, Kan. – The McCook Community College golf team is tied for 12th-place after two rounds of play at the two-day, four-round National Preview Tournament at Sand Creek Station in Newton, Kan.
"It was a long day and the first round got off to a rough start with a mountain of penalty strokes," said MCC Coach Tyler Loop. "We were able to right the ship a little in the first round and that momentum got us off to a good start on the second round."
After posting a first-round 304, MCC shot a 289 in the second round and is tied with Weatherford (Texas). Both teams shot identical rounds of 304 and 289 to finish at 593. Both teams are one shot back of three teams that finished the day tied for ninth place with scores of 592. That trio includes Indian Hills CC (Iowa), Ranger College (Texas) and Garden City (Kan.).
"Conditions were good, but it is a long and tough course," Loop said.
The Sand Creek Station course is the site of the 2023 National Junior College Athletic Association Division I golf championship.
This tournament's field has seven of the top 10 teams in the latest National Junior College Athletic Association Division I Coaches poll. That includes top-ranked, and two-time defending national champion Hutchinson, No. 2 New Mexico, No. 4 Western Texas, and No. 5 Midland. Thirteen of the 15 teams in the tournament are ranked in the top 20. MCC is ranked 17th.
Hutchinson leads the field after the first day, shooting a 9-under par 567. New Mexico is second at 6-under par and Odessa College third at 2-under.
"We are hoping for a top 10 finish which would be a solid tournament," Loop said. "But we'll need to play well to do it."
Ethan Gough (sophomore, Pietermaritzburg, South Africa) shot a 76 in the first round and came back with the low MCC round of the day shooting a 4-under 68 to finish the day even and tied for 16th place.
Cade Cryer (freshman, Durban, KwaZulu-Natal, South Africa) shot rounds of 71 and 74. He's in a tie for 20th place and is one-over par for the tournament.
Sophomore Jordan Bingham (South Jordan, Utah) posted rounds of 79 and 76 and is nine-over par through two rounds.
Brayden Dahl (sophomore, Outer West Durban, South Africa) came back from a first-round 84 and to post a 73 and is tied with teammate Cayden Wynne (sophomore, Lincoln) who is 13-over. He shot rounds of 78 and 79.
The tournament concludes with two more rounds Wednesday.
For all the up-to-date information on MCC golf this season including, schedules, statistics, rosters and photos, please visit the official website of MCC Athletics at mccindians.com
TEAM STANDINGS AFTER TWO ROUNDS
At National Preview Tournament
Sand Creek Station – Newton, Kan.
1. Hutchinson CC - 9 282-285 - 567
2. New Mexico JC - 6 288-282 - 570
3. Odessa College - 2 300-274 - 574
4. Western Texas + 5 295-286 - 581
5. Barton County CC + 7 293-290 - 583
6. McLennan CC + 8 291-293 - 584
7. Midland CC + 9 293-292 - 585
8. Dodge City CC + 10 293-293 - 586
T9. Indian Hills CC + 16 304-288 - 592
T9. Ranger College + 16 303-289 - 592
T.9 Garden City CC + 16 298-294 - 592
T12. McCook CC + 17 304-289 - 593
T12. Weatherford + 17 304-289 - 593
14. Eastern Wyoming + 34 310-300 - 610
15. Iowa Western CC + 36 306-306 - 612
MCC INDIVIDUAL SCORES
T16. Ethan Gough E 76-68 - 144
T.20. Cade Cryer + 1 71-74 - 145
T60. Jordan Bingham + 9 79-74 - 153
T72. Cayden Wynne + 12 78-79 - 157
T72. Brayden Dahl + 12 84-73 - 157